Toruń Plaza Gift Card - fulfill many dreams with one gift!
You have no idea for a gift? Give your beloved a Toruń Plaza Gift Card! The Gift Card is perfect for holidays, birthdays, name days and other occasions. Thanks to the possibility of choosing several color versions and an elegant packaging, the card will be a thought out and beautiful gift.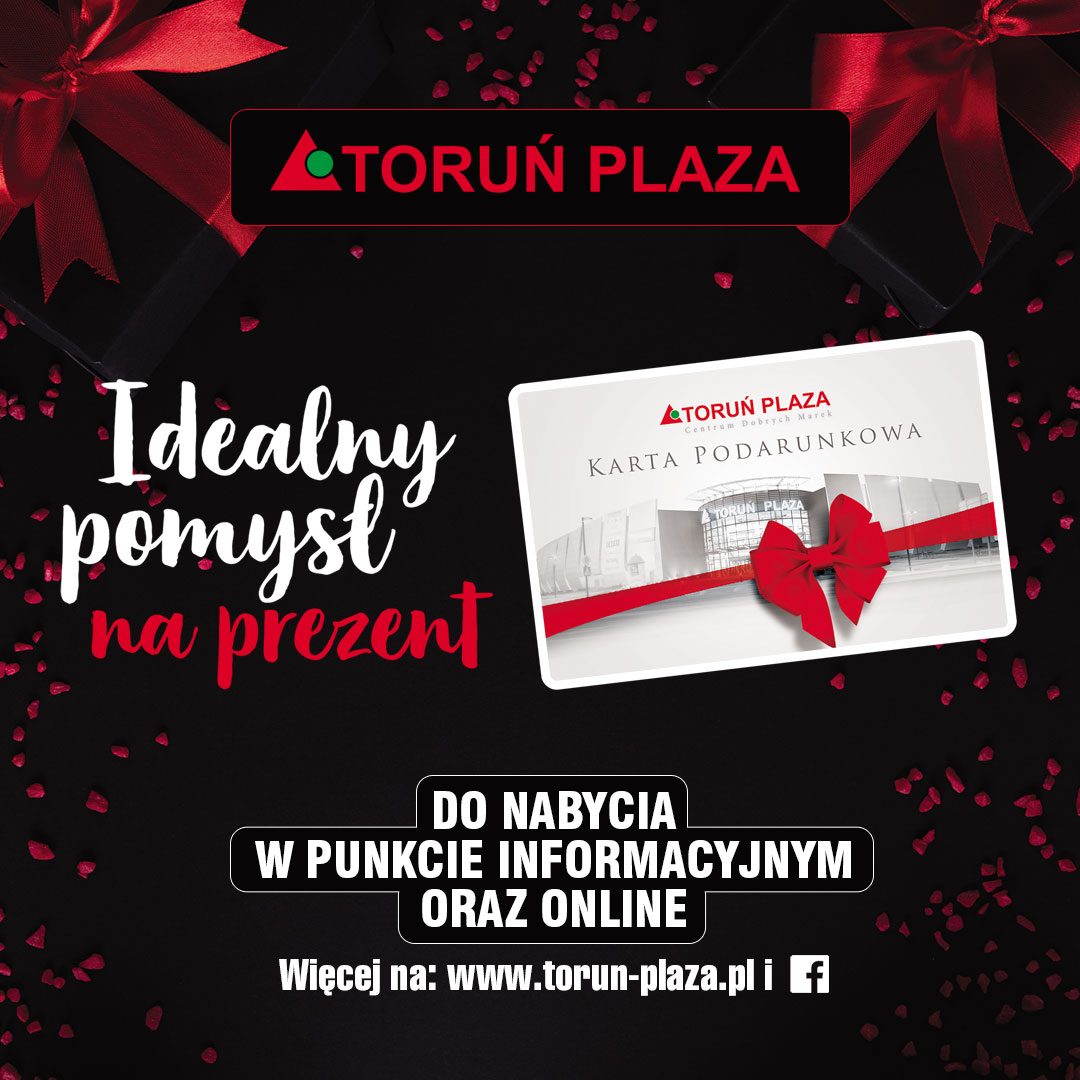 Learn more about the card.
Toruń Plaza Gift Card is a pre-paid payment card. You can specify its value - the minimum amount of payment is 30 PLN, maximum 4000 PLN. You can pay for purchases in stores located in our Center with this card. Shopping can be done in many points. It is possible to combine funds from several different cards, if they have not expired yet.
Where can you buy Toruń Plaza Gift Card?
Toruń Plaza Gift Card can be purchased from Monday to Saturday from 9:00 am to 9:00 pm and on Sunday from 10:00 am to 8:00 pm in the Information Point located in our Center (level 0, next to the elevators). You can pay for it by cash, card or transfer. The entire amount will be made available on the card - there are no additional fees. P>
The Gift Card is valid for 12 months from the date of purchase or until the funds on it are exhausted. The balance of funds available on the card and its validity can be checked by calling 022 490 69 23, on the website www.flex-e-card.pl and in the Information Center in our Center. P>
If your card has been lost or stolen please contact the Customer Service Department at +48 22 490 69 23 to block it.